Posts for: November, 2017
By Best Dental Group
November 29, 2017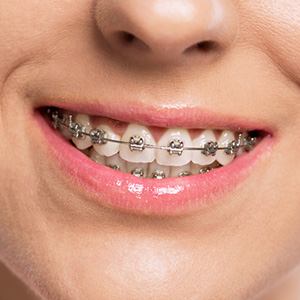 If you've ever looked at younger photos of yourself, you're sure to notice differences with your present appearance. Of course, your basic features might appear much the same. But maybe your lips seemed a little thicker back then, or your nose a bit less prominent.
This is because your facial features don't stop growing when you reach adulthood—they continue to change throughout your life. For example, lips reach their maximum thickness by around age 14 for girls or age 16 for boys; they'll remain at that level of thickness for a few years before gradually thinning throughout adulthood. The nose will also continue to grow, becoming more prominent especially as changes in the lower part of the face can make the chin appear shorter.
Although each of us ages at different rates and in different ways, these general physical trends are somewhat predictable. That's why we can use the knowledge of how our facial physiology changes with age to fine tune orthodontic or other cosmetic dental treatments. The most optimum approach is to consider treatment in the early stages of bite development during childhood or early adolescence.
This means we're doing more than correcting a patient's current bite: we're also taking into account how tooth movement now might affect the jaw and facial structures later in life. By incorporating our understanding of age-related changes into our treatment we might be able to provide some hedge against the effects of aging.
This approach starts with early comprehensive dental care, preferably before a child's first birthday, and an orthodontic evaluation at around age 6 to assess bite development. It may also be necessary to initiate interceptive treatment at an early age to lessen or even eliminate a growing bite problem to help ease the extent of future treatment. And if a bite requires correction, early evaluation can help create a timetable for effective treatment in later years.
Taking this approach can correct problems now affecting both dental health and appearance. But by acknowledging the aging process in our treatments, we can build the foundation for a beautiful smile well into the future.
If you would like more information on keeping an attractive smile throughout your life, please contact us or schedule an appointment for a consultation.
By Best Dental Group
November 14, 2017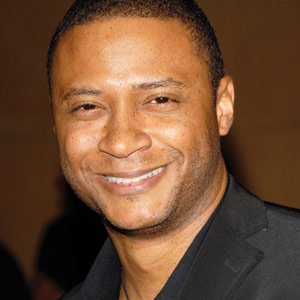 Can you have healthy teeth and still have gum disease? Absolutely! And if you don't believe us, just ask actor David Ramsey. The cast member of TV hits such as Dexter and Arrow said in a recent interview that up to the present day, he has never had a single cavity. Yet at a routine dental visit during his college years, Ramsey's dentist pointed out how easily his gums bled during the exam. This was an early sign of periodontal (gum) disease, the dentist told him.
"I learned that just because you don't have cavities, doesn't mean you don't have periodontal disease," Ramsey said.
Apparently, Ramsey had always been very conscientious about brushing his teeth but he never flossed them.
"This isn't just some strange phenomenon that exists just in my house — a lot of people who brush don't really floss," he noted.
Unfortunately, that's true — and we'd certainly like to change it. So why is flossing so important?
Oral diseases such as tooth decay and periodontal disease often start when dental plaque, a bacteria-laden film that collects on teeth, is allowed to build up. These sticky deposits can harden into a substance called tartar or calculus, which is irritating to the gums and must be removed during a professional teeth cleaning.
Brushing teeth is one way to remove soft plaque, but it is not effective at reaching bacteria or food debris between teeth. That's where flossing comes in. Floss can fit into spaces that your toothbrush never reaches. In fact, if you don't floss, you're leaving about a third to half of your tooth surfaces unclean — and, as David Ramsey found out, that's a path to periodontal disease.
Since then, however, Ramsey has become a meticulous flosser, and he proudly notes that the long-ago dental appointment "was the last we heard of any type of gum disease."
Let that be the same for you! Just remember to brush and floss, eat a good diet low in sugar, and come in to the dental office for regular professional cleanings.
If you would like more information on flossing or periodontal disease, please contact us today to schedule an appointment for a consultation. You can also learn more by reading the Dear Doctor magazine article "Understanding Gum (Periodontal) Disease."