Posts for: March, 2018
By Best Dental Group
March 30, 2018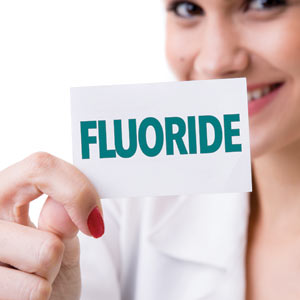 Fluoride is an important weapon in the fight against tooth decay. Fluoride consumption and other applications are especially beneficial during children's dental development for building strong teeth long-term.
But the truism "too much of a good thing" could aptly apply to fluoride. If a child consumes too much fluoride over an extended period of time, it could cause a condition called enamel fluorosis in which the enamel surface develops mottled or streaked staining. It's not harmful to the tooth's health, but it can greatly diminish a person's smile appearance.
To avoid fluorosis, it's important with the help of your dentist to know and regulate as much as possible the amount of fluoride your child receives. Here are 3 fluoride sources you should manage.
Toothpaste. Many manufacturers add fluoride to their toothpaste formula, usually an important way to receive this tooth-strengthening chemical. But younger children tend to swallow more toothpaste than older children or adults. Because the chemical builds up in the body over time, swallowing toothpaste every day could potentially elevate your child's fluoride levels. To avoid this, just use a "smear" of toothpaste on the brush for children under age 2, and a pea-sized amount for older children.
Your water system. About three-quarters of all public water utilities add fluoride to their water as an added measure for tooth decay prevention. The amount can vary from system to system, although the maximum amount recommended by the U.S. Government is 0.70 parts per million (PPM). You can ask your local water system how much fluoride, if any, is present or they add to your drinking water.
Bottled water. Any type of bottled beverage (water, juices, sodas, etc.) could contain various levels of fluoride. Unfortunately there are no labeling requirements regarding its presence, so the most prudent course is to carefully manage the beverages your child drinks, or stay with bottled water marked "de-ionized," "purified," "demineralized" or "distilled," which typically have lower fluoride levels. For babies feeding on milk, you can use the aforementioned bottled waters to mix powder, use ready-to-feed formula (also low in fluoride) or breast-feed.
If you would like more information on fluoride and your baby, please contact us or schedule an appointment for a consultation. You can also learn more about this topic by reading the Dear Doctor magazine article "Tooth Development and Infant Formula."
By Best Dental Group
March 15, 2018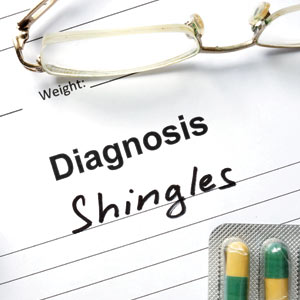 It may begin as an itching or burning feeling on your skin, followed by numbness or sensitivity to touch. But then you develop a painful red rash that forms crusty lesions. Fever and fatigue may follow.
These are the common symptoms for a form of chicken pox called shingles, a contagious disease from the human herpes group of viruses. While anyone can contract the shingles virus, it most often lies dormant in a person's nervous system for decades after an earlier bout of chicken pox. It then breaks out (sometimes repeatedly), usually in patients over fifty.
A shingles outbreak can be miserable. It could also affect your dental care, especially if you have a rash on your face and neck. Here are 3 things you should do if you have shingles in regard to your dental care and overall health.
Tell your dentist you have shingles. A shingles outbreak is highly contagious in its early stages and can spread from direct contact with blisters or through airborne secretions from the infected person's respiratory system. Even a simple teeth cleaning (especially with an ultrasonic device) at this stage could spread the virus to staff and other patients. So inform your dentist if your appointment coincides with an outbreak—it may be necessary to re-schedule your visit.
Start antiviral treatment as soon as possible. If you're diagnosed with shingles, more than likely your doctor or dentist will recommend immediate antiviral treatment (typically acyclovir or famciclovir) within 3 days of symptom onset. This can help speed up healing, alleviate pain and possibly prevent more serious complications.
Get the shingles vaccine. Of course, you don't have to wait for shingles to occur—there is an effective vaccine that could help prevent an outbreak. If you've had chicken pox (over 90% of American adults have) or you're over sixty with or without previous chicken pox, the U.S. Centers for Disease Control recommends you get vaccinated.
If you would like more information on shingles and how it may affect your dental health, please contact us or schedule an appointment for a consultation.