Posts for: November, 2018
By Best Dental Group
November 20, 2018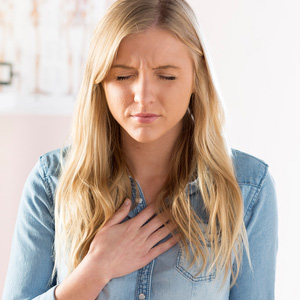 Gastroesophageal reflux disease (GERD) is a digestive disorder that can lead to a number of serious health problems. One of them, tooth erosion, could ruin your dental health.
Your stomach uses strong acids to break down food during digestion. A ring of muscle just above the stomach called the esophageal sphincter works as a one-way valve to allow food contents into the stomach but prevent acid from traveling back up through the esophagus.
GERD occurs when the esophageal sphincter weakens and starts allowing acid into the esophagus and potentially the mouth. The acid wash can eventually damage the esophageal lining, causing pain, heartburn, ulcers or even pre-cancerous cells.
Acid coming up in the mouth can cause the mouth's normally neutral pH to slide into the acidic range. Eventually, these high acid levels soften and erode tooth enamel, increasing the risk of decay and tooth loss.
Accelerated erosion is often a sign of GERD—in fact, dentists may sound the first warning that a patient has a gastrointestinal problem. Unfortunately, a lot of damage could have already occurred, so it's important to take steps to protect your teeth.
If you've been diagnosed with GERD, be sure to maintain good oral hygiene practices like brushing or flossing, especially using fluoride toothpaste to strengthen enamel. But try not to brush right after you eat or during a GERD episode: your teeth can be in a softened condition and you may actually brush away tiny particles of mineral. Instead, wait about an hour after eating or after symptoms die down.
In the meantime, try to stimulate saliva production for better acid neutralization by chewing xylitol gum or using a saliva booster. You can also lower mouth acid by rinsing with a cup of water with a half teaspoon of baking soda dissolved in or chewing on an antacid tablet.
You can also minimize GERD symptoms with medication, as well as avoiding alcohol, caffeine or spicy and acidic foods. Try eating smaller meals, finishing at least three hours before bedtime, and avoid lying down immediately after eating. Quitting smoking and losing weight may also minimize GERD symptoms.
GERD definitely has the potential to harm your teeth. But keeping the condition under control will minimize that threat and benefit your health overall.
If you would like more information on the effects of GERD on dental health, please contact us or schedule an appointment for a consultation. You can also learn more about this topic by reading the Dear Doctor magazine article "GERD and Oral Health."
By Best Dental Group
November 10, 2018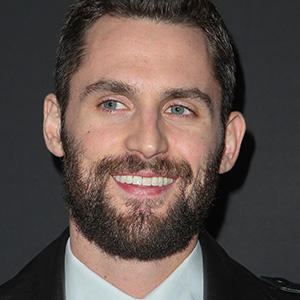 The March 27th game started off pretty well for NBA star Kevin Love. His team, the Cleveland Cavaliers, were coming off a 5-game winning streak as they faced the Miami Heat that night. Less than two minutes into the contest, Love charged in for a shot on Heat center Jordan Mickey—but instead of a basket, he got an elbow in the face that sent him to the floor (and out of the game) with an injury to his mouth.
In pictures from the aftermath, Love's front tooth seemed clearly out of position. According to the Cavs' official statement, "Love suffered a front tooth subluxation." But what exactly does that mean, and how serious is his injury?
The dental term "subluxation" refers to one specific type of luxation injury—a situation where a tooth has become loosened or displaced from its proper location. A subluxation is an injury to tooth-supporting structures such as the periodontal ligament: a stretchy network of fibrous tissue that keeps the tooth in its socket. The affected tooth becomes abnormally loose, but as long as the nerves inside the tooth and the underlying bone have not been damaged, it generally has a favorable prognosis.
Treatment of a subluxation injury may involve correcting the tooth's position immediately and/or stabilizing the tooth—often by temporarily splinting (joining) it to adjacent teeth—and maintaining a soft diet for a few weeks. This gives the injured tissues a chance to heal and helps the ligament regain proper attachment to the tooth. The condition of tooth's pulp (soft inner tissue) must also be closely monitored; if it becomes infected, root canal treatment may be needed to preserve the tooth.
So while Kevin Love's dental dilemma might have looked scary in the pictures, with proper care he has a good chance of keeping the tooth. Significantly, Love acknowledged on Twitter that the damage "…could have been so much worse if I wasn't protected with [a] mouthguard."
Love's injury reminds us that whether they're played at a big arena, a high school gym or an outdoor court, sports like basketball (as well as baseball, football and many others) have a high potential for facial injuries. That's why all players should wear a mouthguard whenever they're in the game. Custom-made mouthguards, available for a reasonable cost at the dental office, are the most comfortable to wear, and offer protection that's superior to the kind available at big-box retailers.
If you have questions about dental injuries or custom-made mouthguards, please contact our office or schedule a consultation. You can read more in the Dear Doctor magazine articles "The Field-Side Guide to Dental Injuries" and "Athletic Mouthguards."