Posts for: May, 2019
By Best Dental Group
May 20, 2019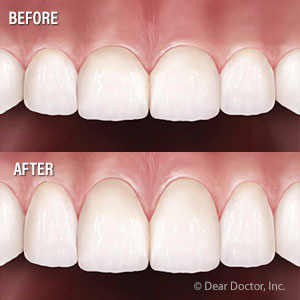 There is a primary principle dentists follow regarding tooth decay—treat it as soon as you find it. Something as simple and routine as filling a cavity could prevent future tooth loss.
But treating a cavity at or below the gum line could be anything but simple and routine. Older adults who may also be dealing with gum recession are more likely to have these kinds of cavities where the gums block clear access to it.
But there is a way to access gum-covered cavities with a minor surgical procedure known as crown lengthening. Crown lengthening is commonly used in cosmetic dentistry to expose more of the visible teeth when there's an overabundance of gum tissue or if the teeth are disproportionately small. We can use it in this instance to surgically relocate the blocking gum tissue out of the way of the cavity.
After numbing the area with local anesthesia, tiny incisions will be made in the gums to create a tissue flap. After reshaping the underlying bone to recreate normal anatomy but at a different level, this flap is then moved and sutured to a new position. This exposes enough tooth structure so that the cavity can be repaired after gum healing.
As with any minor surgery, there's a very slight risk of bleeding and/or infection with crown lengthening. If you undergo this procedure, you'll receive post-care instructions for the first few days afterward including avoiding strenuous activities, eating only soft foods and using an ice pack the day of surgery to help control swelling.
This versatile procedure can help save a tooth that might otherwise be lost due to decay. And, it might even improve your appearance.
If you would like more information on treatment options for tooth decay, please contact us or schedule an appointment for a consultation. You can also learn more about this topic by reading the Dear Doctor magazine article "Crown Lengthening: This Common Surgical Procedure Restores Function and Improves Appearance."
By Best Dental Group
May 10, 2019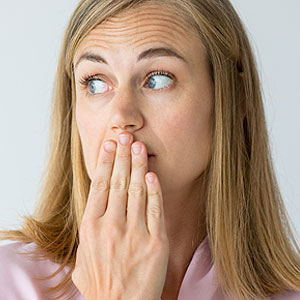 A loose adult tooth isn't normal. It could be loose because it's been subjected to high biting forces like those that occur with a tooth grinding habit. Or, it could be the result of periodontal (gum) disease or some other infection that has weakened some of the tooth's supporting gums and bone. Whatever the underlying cause, we'll need to act quickly to save your tooth.
Our first step is to find out this exact cause—that will determine what treatment course we need to follow. For a tooth grinding habit, for example, you might need to wear an occlusal guard or have your bite (teeth) adjusted. With gum disease, we'll focus on removing dental plaque, the thin film of bacteria and tartar (calculus) fueling the infection. This stops the infection and minimizes any further damage.
While we're treating the cause, we may also need to secure the loose tooth with splinting. This is a group of techniques used to join loose teeth to more stable neighboring teeth, similar to connecting pickets in a fence. Splinting can be either temporary or permanent.
Temporary splinting usually involves composite materials with or without strips of metal to bond the loose tooth to its neighbors as the periodontal structures heal. Once the tooth's natural attachments return to health, we may then remove the splint.
There are a couple of basic techniques we can use for temporary splinting. One way is to bond the splint material to the enamel across the loose tooth and the teeth chosen to support it (extra-coronal splinting). We can also cut a small channel across all the affected teeth and then insert metal ligatures and bond the splint material within the channel (intra-coronal).
If we're not confident the loose tooth will regain its natural gum attachment, we would then consider a permanent splint. The most prominent method involves crowning the loose tooth and supporting teeth with porcelain crowns. We then fuse the crowns together to create the needed stability for the loose teeth.
Whatever splinting method we use, it's important to always address the root cause for a tooth's looseness. That's why splinting usually accompanies other treatments. Splinting loose teeth will help ensure your overall treatment is successful.
If you would like more information on treating loose teeth, please contact us or schedule an appointment for a consultation. You can also learn more about this topic by reading the Dear Doctor magazine article "Treatment for Loose Teeth."