Posts for: November, 2020
By Best Dental Group
November 20, 2020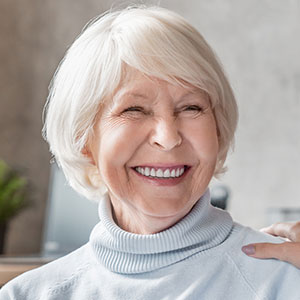 Thousands of years ago, our ancestors could only expect to live between 30 and 40 years. But steady improvements in lifestyle and medical care have increased human life expectancy to almost 80 years.
Although a welcome development, it does raise a question: Are our teeth up to the added years? Even though quite resilient, it's natural for teeth to wear after years and tens of thousands of meals biting and chewing.
Fortunately, there have also been phenomenal advances in dental restorations that can effectively replace teeth we lose along the way. Even so, the most advanced artificial replacements can't restore the full benefit of natural teeth to oral and general health. The ideal goal is to preserve and protect our natural teeth for as long as possible.
Here are 4 areas worthy of your attention in protecting your teeth throughout your lifetime.
Dental disease. Tooth decay and periodontal (gum) disease are the top causes for poor dental health and tooth loss. They're caused by bacteria living and feeding primarily in dental plaque, a thin biofilm on tooth surfaces. Brushing and flossing daily, along with regular dental cleanings, removes this disease-causing plaque. You should also seek treatment as soon as possible at the first sign of dental disease.
Bite correction. A poor bite is more than a smile problem: Teeth out of alignment and not engaging normally with their counterparts on the other jaw may increase tooth wear and make hygiene more difficult to perform. Orthodontic treatment, even if undertaken later in life, can help maintain your teeth's long-term health and longevity.
Bad habits. Your teeth are tough, but not indestructible. Protect them by avoiding harmful habits or practices like crunching ice, gnawing on pencils, nails or other hard objects, cracking open nuts or using your teeth as tools. Not engaging in these kinds of habits will help reduce wear and help you also avoid chipping and fractures.
Teeth grinding. Involuntarily clenching or grinding your teeth, often while sleeping, can accelerate dental wear. If you suspect you have this habit, take steps first to deal with stress, the number one cause of adult teeth grinding. Your dentist can also fashion a mouth guard that prevents your teeth from making solid contact with each other and thus help reduce wearing to your teeth.
If you would like more information on tooth wear, please contact us or schedule an appointment for a consultation. You can also learn more about this topic by reading the Dear Doctor magazine article "How and Why Teeth Wear."
By Best Dental Group
November 10, 2020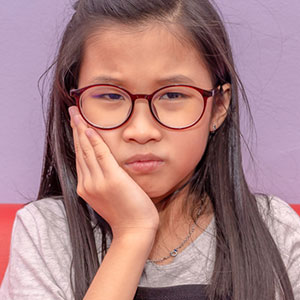 Perhaps the only thing worse than having a toothache of your own is when your child has one. Tooth pain can be a miserable experience, especially for children. It can also be confusing about what to do to deal with it.
Fortunately, a toothache usually isn't a dental emergency, so take a deep breath. Here's what you should do if your child is experiencing tooth pain.
Get the 411 from them. Before you call the dentist, find out more first about the tooth pain from your child with a few probing questions: Where exactly does it hurt? Do you feel it all through your mouth or just in one place? Is it all the time, or just when you bite down? When did it start? You may not get the same level of detail as you would from an adult, but even a little information helps.
Take a look in their mouth. There are a lot of causes for toothache like a decayed tooth or abscessed gums. See if any of the teeth look abnormal or if the gums are swollen. You might also find a piece of food or other particle wedged between the teeth causing the pain. In that case, a little dental floss might relieve the problem.
Ease the pain. While you're waiting on your dental appointment, you can help relieve some of their discomfort by giving them a child-appropriate dose of ibuprofen or acetaminophen. You can also apply an ice pack on the outside of the jaw for five minutes on, then five minutes off to decrease swelling. Under no circumstances, however, should you give your child aspirin or rub it on the gums.
See the dentist. It's always a good idea to follow up with the dentist, even if the pain subsides. In most cases, you may be able to wait until the next day. There are, however, circumstances that call for a visit as soon as possible: if the child is running a fever and/or has facial swelling; or if the tooth pain seems to be related to an injury or trauma.
It can be unsettling as a parent when your child has a toothache. But knowing what to do can help you stay calm and get them the care they need.
If you would like more information on pediatric dental care, please contact us or schedule an appointment for a consultation. You can also learn more about this topic by reading the Dear Doctor magazine article "A Child's Toothache."