Posts for tag: oral cancer
By Best Dental Group
July 16, 2017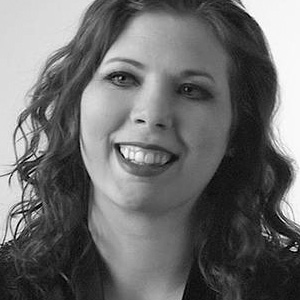 With college, a full-time job and an upcoming wedding to plan, Brooke Vitense had the hectic life of an average young woman in her twenties. But a chance discovery one morning would completely upend her normal life.
That morning Brook noticed white spots on the underside of her tongue while brushing her teeth. Not long after, she pointed out the spots to her dentist during her regular dental checkup. He recommended having the spots biopsied, just to be safe. She needed a wisdom tooth removed, so she scheduled the biopsy with her oral surgeon to coincide with the tooth extraction.
She soon forgot about the biopsy — until her dentist contacted her about the results. The lesions were pre-cancerous: he recommended she have them and a portion of her tongue removed surgically as soon as possible.
She underwent the procedure, but that wasn't the end of her ordeal. The follow-up pathology report indicated cancerous cells in the tissue excised during the procedure. To ensure elimination of any remaining cancerous cells they would need to remove more of her tongue as well as the lymph nodes from her neck.
Brooke survived her cancer experience and has since resumed her life. Her story, though, highlights some important facts about oral cancer.
Oral cancer is life-threatening. Although cases of oral cancer are rarer than other types of malignancies, the survival rate is low (50%). This is because lesions or other abnormalities are often dismissed as simple sores. Like any cancer, the earlier it's detected and treated, the better the chances for survival.
Anyone of any age can develop oral cancer. While most cases occur in older adults, young and otherwise healthy people like Brooke are not immune. It's important for everyone to make healthy lifestyle choices (good oral hygiene and nutrition, moderate alcohol use and avoidance of tobacco) and see a dentist whenever you see an abnormal sore or spot in your mouth.
Regular dental checkups are crucial for early detection. Had Brooke not seen her dentist soon after discovering the spots on her tongue, her survivability could have been drastically lower. Regular dental visits (and cancer screenings if you're at high risk) could mean all the difference in the world.
If you would like more information on the signs and treatment of oral cancer, please contact us or schedule an appointment for a consultation. You can watch Brooke's interview by visiting How a Routine Dental Visit Saved My Life
By Best Dental Group
November 25, 2016
You probably know practicing healthy dietary and lifestyle habits can help prevent tooth decay and periodontal (gum) disease. But good habits could also lower your risk for a more dangerous type of disease — oral cancer.
There are several risk factors for oral cancer, including those you can't do much about like your genetic makeup or unknown elements in the environment. But there are factors you can influence with your actions.
You're probably familiar with the links between tobacco use (both smoked and smokeless) and oral cancer. But excessive alcohol use could also increase your risk, as can risky sexual behavior that could expose you to human papilloma virus (HPV) 16.
And what you eat — or don't eat — could also influence your cancer risk. Research over the last half century has uncovered a link between diet and cancer. Cancer development seems to begin with damage to DNA, the genetic material that "tells" each of our cells what it is and what it does in the body. Substances called carcinogens found in the environment — including the foods we eat — can damage our DNA and open the door for cancer to development.
But some foods also contain elements that protect our DNA from carcinogenic damage. Some of these are known as antioxidants, which protect cells from unstable molecules called free radicals. You'll find antioxidants, as well as other protective substances like fiber, vitamins and lycopene in plant-based foods, particularly fruits and vegetables.
Eating a plant-based diet also means you'll eat fewer foods that contribute to the rise of free radicals like saturated fat, animal protein and nitrates (a chemical that occurs in some food processing). A healthy diet, along with quitting tobacco use and moderating alcohol consumption, will help not only preventing decay or gum disease, it will also drastically lower your risk for oral cancer.
If you would like more information on oral cancer prevention, please contact us or schedule an appointment for a consultation. You can also learn more about this topic by reading the Dear Doctor magazine article "Diet and Prevention of Oral Cancer."