Posts for tag: pregnancy
By Best Dental Group
November 30, 2020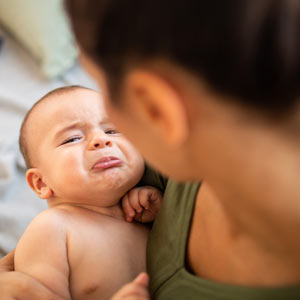 Most babies come into the world ready and able to nourish at their mother's breast—no training required! About one in ten children, though, may have a structural abnormality with their tongue or lip that makes it difficult for them to breastfeed.
The abnormality involves a small strip of tissue called a frenum or frenulum, which is found in the mouth connecting soft tissue to more rigid structures. You'll find a frenum attaching the upper lip to the gums, while another connects the underside of the tongue to the floor of the mouth.
Frenums are a normal part of oral anatomy and usually don't pose a problem. But if the frenum tissue is too short, thick or tight, it could restrict lip or tongue movement. If so, a baby may not be able to achieve a good seal on their mother's nipple, causing them to ineffectively chew rather than suck to access the mother's milk. Such a situation guarantees an unpleasant experience for both mother and baby.
The problem can be addressed with a minor surgical procedure performed in a dentist's office. During the procedure, the dentist first numbs the area with an anesthetic gel. The frenum is then snipped with scissors or a laser.
With very little if any post-procedure care, the baby can immediately begin nursing. But although the physical impediment may be removed, the child may need to "relearn" how to nurse. It may take time for the baby to readjust, and could require help from a professional.
Nursing isn't the only reason for dealing with an abnormally shortened frenum. Abnormal frenums can interfere with speech development and may even widen gaps between the front teeth, contributing to poor bite development. It's often worthwhile to clip a frenum early before it creates other problems.
It isn't absolutely necessary to deal with a "tongue" or "lip tie" in this manner—a baby can be nourished by bottle. But to gain the physical and emotional benefits of breastfeeding, taking care of this particular problem early may be a good option.
If you would like more information on the problem of tongue or lip ties in infants, please contact us or schedule an appointment for a consultation. You can also learn more about this topic by reading the Dear Doctor magazine article "Tongue Ties, Lip Ties and Breastfeeding."
By Best Dental Group
December 06, 2019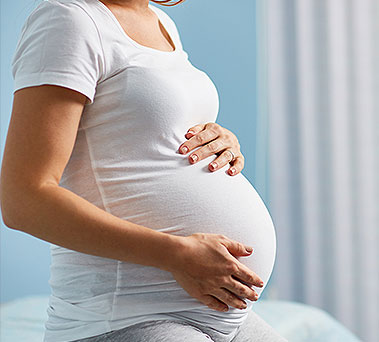 When a woman learns she's pregnant, her first thought is often to do everything possible to protect the new life inside her. That may mean making lifestyle changes like avoiding alcohol or quitting smoking.
Some women may also become concerned that their regular dental visits could pose a risk to their baby. But both the American Congress of Obstetricians and Gynecologists and the American Dental Association say it's safe for pregnant women to undergo dental exams and cleanings—in fact, they're particularly important during pregnancy.
That's because pregnant women are more susceptible to dental infections, particularly periodontal (gum) disease, because of hormonal changes during pregnancy. The most common, occurring in about 40% of expectant mothers, is a form of gum disease known as pregnancy gingivitis. Women usually encounter this infection that leaves the gums tender, swollen and easy to bleed between the second and eighth month of pregnancy.
Untreated, pregnancy gingivitis could potentially advance below the gum line and infect the roots. It could also have an unhealthy effect on the baby: some studies show women with severe gum disease are more prone to give birth to premature or underweight babies than women with healthy gums.
But it can be stopped effectively, especially if it's treated early. Regular dental checkups and cleanings (at least every six months or more frequently if your dentist recommends) can help an expectant mother stay ahead of a developing gum infection.
With that said, though, your dentist's approach to your care may change somewhat during pregnancy. While there's little concern over essential procedures like gum disease treatment or root canal therapy, elective restorations that are cosmetic in nature might best be postponed until after the baby's birth.
So, if you've just found out you're pregnant, let your dentist know so they can adjust your care depending on your condition and history. And don't be concerned about keeping up your regular dental visits—it's a great thing to do for both you and your baby.
If you would like more information on dental care during pregnancy, please contact us or schedule an appointment for a consultation. You can also learn more about this topic by reading the Dear Doctor magazine article "Dental Care During Pregnancy: Maintaining Good Oral Hygiene Is More Important Than Ever."