Posts for tag: root canal treatment
By Best Dental Group
January 29, 2018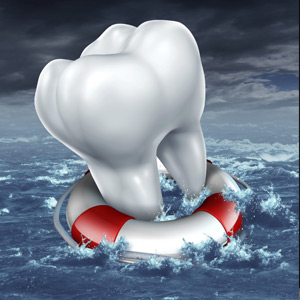 Over a lifetime, teeth can endure temperatures ranging from freezing to near boiling, biting forces of as much as 150 pounds per square inch and a hostile environment teeming with bacteria. Yet they can still remain healthy for decades.
But while they're rugged, they're not indestructible — they can incur serious damage from tooth decay or periodontal (gum) disease, two of the most prevalent oral infections. If that happens, you could be faced with the choice of removing the tooth or trying to save it.
Because today's restorations like dental implants are quite durable and amazingly life-like, it might seem the decision is a no-brainer — just rid your mouth of the troubled tooth and replace it. But from a long-term health perspective, it's usually better for your gums, other teeth and mouth structures to try to save it.
How we do that depends on the disease and degree of damage. Tooth decay, for example, starts when high levels of acid soften the minerals in the outer enamel. This creates a hole, or cavity, that we typically treat first by filling with metal amalgam or, increasingly, composite resins color-matched to the tooth.
If decay has invaded the pulp (the innermost layer of the tooth), you'll need a root canal treatment. This procedure removes infected material from the pulp and replaces the empty chamber and the root canals with a special filling to guard against another infection. We then cap the tooth with a life-like crown for added protection.
Gum disease, on the other hand, is caused by dental plaque (a thin film of bacteria and food particles on tooth surfaces), and requires a different approach. Here, the strategy is to remove all of the plaque and calculus (hardened plaque deposits) we can find with special hand instruments or ultrasonic equipment, and often over several sessions. If the infection extends deeper or has created deep pockets of disease between the teeth and gums, surgery or more advanced techniques may be necessary.
Though effective, some of these treatments can be costly and time-consuming; the tooth itself may be beyond repair. Your best move is to first undergo a complete dental examination. From there, we can give you your best options for dealing with a problem tooth.
If you would like more information on the best treatment approach for your teeth, please contact us or schedule an appointment for a consultation. You can also learn more about this topic by reading the Dear Doctor magazine article "Save a Tooth or Get an Implant?"
By Best Dental Group
October 26, 2016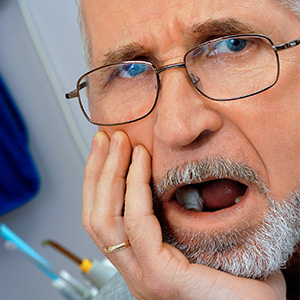 Your tooth is in peril if its innermost layer, the pulp, becomes infected and inflamed. Deep tooth decay, repeated dental procedures or fractures can all expose the pulp and ultimately the roots to infection and lead to tooth loss.
But that scenario isn't inevitable — we can often save the tooth with a root canal treatment. By accessing the tooth's interior through a prepared hole, we're able to clean out the infected tissue in the pulp chamber and root canals, and fill the empty space with a special filling. We then cap the tooth with a custom crown to protect it from a re-infection.
Root canal treatments have a very high success rate — chances are good your tooth will survive for many years afterward. But there's a slight chance the tooth may become re-infected; in that case, a second root canal treatment may be in order.
In a few cases, though, a second root canal may not be advisable, and could even accelerate damage to the tooth. For example, if past dental work resulted in an extensive crown restoration, accessing the root canals the conventional way will require disassembling that restoration. This could weaken the tooth significantly.
We can approach the problem from a different route: instead of accessing the tooth's interior through the crown (the visible part of the tooth), we instead perform a surgical procedure called an apicoectomy, which accesses the tooth at the root end through the gums.
In this procedure we numb the area with local anesthesia and then make a small incision through the gums at the level of the affected root. After access, we remove any diseased tissue around the root and a few millimeters of the root tip itself. We then insert a small filling in its place to seal the canal and prevent further infection. In some cases we may also insert a graft to encourage bone growth and aid in healing.
Over time, the affected area will heal and return to normal function. Even if a traditional root canal treatment can't be used, an apicoectomy could be another option for saving your tooth.
If you would like more information on your options for preserving a problem tooth, please contact us or schedule an appointment for a consultation. You can also learn more about this topic by reading the Dear Doctor magazine article "Apicoectomy."